ข่าว
SA PLUS excellent Prize
Fusheng "Oil-injected Screw Air Compressor" SA PLUS series product have been stringently tested to pass the standard of international laboratory and awarded the recognition by Taiwan Excellent Motor Award; the products are built with the superiority of technology and quality to meet the international market demand and gain the customer trust for Fusheng and its cooperative partners to successfully establish the production applications at user side in Taiwan, China and southeast Asia, etc. around the world; in the future, Fusheng will continue its ongoing development in its global dealer network and provide its timely support and service locally.
Fusheng "Oil-injected Screw Air Compressor" SA PLUS series product have several items of high-end technology: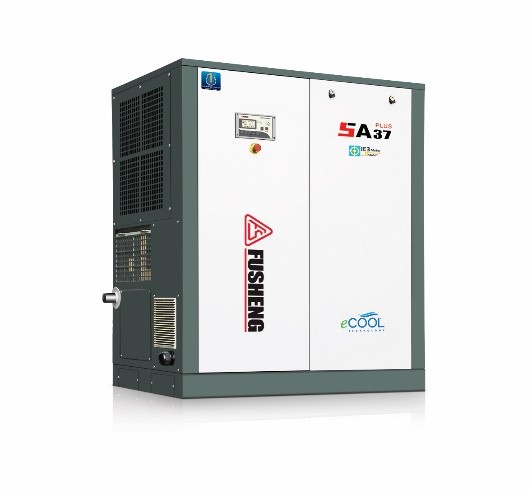 High-efficiency compressor block, researched & developed and manufactured by Fusheng itself that is 3% higher in performance than the preceding SA series compressor block.,
IE3 premium efficiency motor, that performs high efficiency at lower energy consumption.
Optimized coolant flow field, so that air intake and/or heat dissipation will not affect the efficiency of air compressor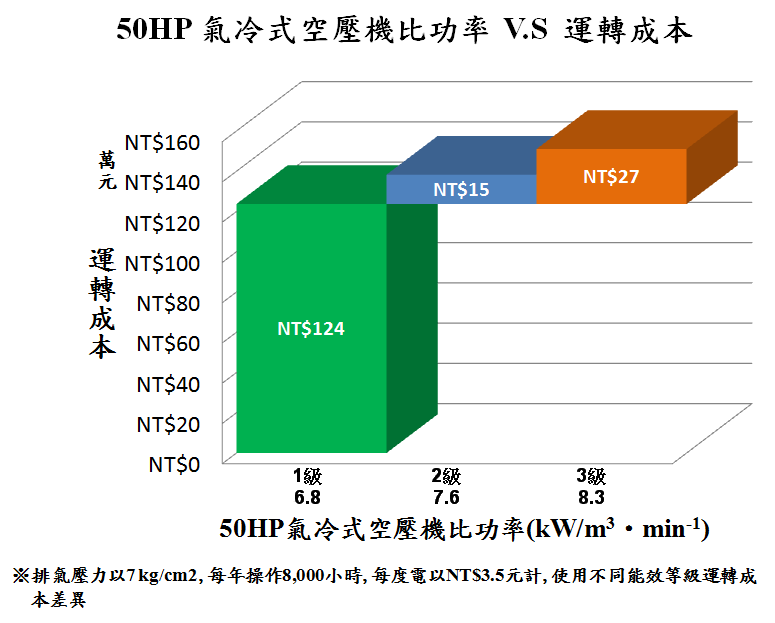 In order to cope with the global trend of energy conservation, applying the high-efficiency air compressor and variable-frequency air compressor to production is increasingly important. The energy efficiency can be divided into three grades pursuant to the Draft for Standards of Compressor Energy Label promulgated by the Bureau of Energy, Ministry of Economic Affairs; wherein, the Grade 1 is the grade for optimum efficiency. For example, for 50HP air compressors with identical specifications, the compressor with Grade 1 energy efficiency is able to save 150,000 dollars and 270,000 dollars approximately in electricity expenditure every year by comparing with the ordinary air compressor with Grade 2 efficiency and the air compressor with Grade 3 energy efficiency respectively; for air compressor having a higher horsepower or running at heavy load, even more electricity expenditure can be saved.
The film in the right hand side , it will show you that we use the high-efficiency motor plus an excellent air exhaust design.
Media link :

Back