Quality and safety policies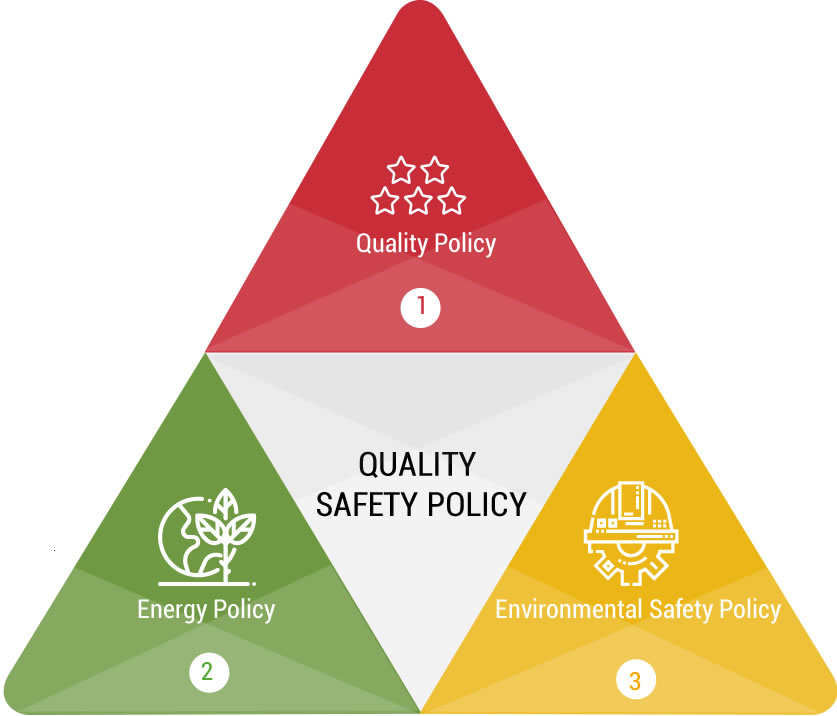 Quality Policy
Committed to quality assurance, increase customer satisfaction.Satisfy customers by quality and service.
Energy Saving Policy
Comply with energy laws and regulations, and actively promote energy conservation.
Support energy procurement designed to reinforce the positive image of green products.
Continue improving energy performance efficiency to achieve energy goals.
Implement energy management systems to reduce greenhouse gas emissions.
Environmental, Health and Safety Policy
Comply with occupational health & safety laws and regulations to optimize the work environment.
Minimize energy consumption during the manufacturing process to reduce greenhouse gas emissions.
Frequently educate employees on occupational health & safety to minimize pollution and optimize work safety.
Prevent emerging occupational diseases and demonstrate proper management of environmental safety.
Enhance worker consultation and continuous improvement of environmental safety and health systems.