ニュース
ALMiG app on Google Play
The Compressed Air Calc by ALMiG is now available on the App Store and on Google Play™!
The Compressed Air Calc by ALMiG ( one of Fusheng's brands ) offers relevant calculation tools and complementary information regarding the optimisation of compressed air stations, e.g. the determination of pressure drops or the amount of leakage – quick, mobile and simple.
The tools of the compressed air calculator give a simple and vendor-independent insight for users and decision-makers with respect to optimisation possibilities for a compressed air station and therefore e.g. the achievement of energy saving potentials. An additional feature of the app is the unit converter, whereby figures of six physical quantities (e.g. power, volume and pressure) can be converted into international units. The app is available in English and German and, next to nine calculation tools, also offers the opportunity to contact ALMiG directly via contact form when questions arise.
Tools:
Unit converter: pressure, volume, power, volume flow, energy and temperature
Calculation of pressure drops in the pipeline network
Calculation of condensate amount during compression
Calculation of standard volume according to DIN 1343 and ISO 2533
Calculation of optimal compressed air receiver size
Calculation of sound pressure level
- … of several equal sound sources
- … of several different sound sources
Calculation of minimal duct cross-section
Mathematical determination of minimal pipe diameters
Determination of leakage amount
- … by emptying receiver
- … by duty cycle measurement
Download the Compressed Air Calc by ALMiG for your Smartphone or Tablet on Google Play™!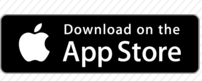 Download on the App Store

GET IT ON Google Play

Back